Planar, a Leyard Company, was founded in 1983 by Jim Hurd, Chris King, and John Laney, who all had the courage and leadership to break away from Tektronix. They also brought the ability to innovate superior display technology solutions that others could not. That is why the US Army came to them in order to build a "Digital Messaging Device" from the developing Electroluminescent (EL) display technology that required unprecedented standards. This innovation started an evolution that enabled Planar to not only help lead the growth of the flat panel industry but to bring some of the most important display innovations to the market for over 30 years.
In 2015, Planar became a subsidiary of Leyard Optoelectronic Co., Ltd.  Leyard was founded in 1995, is headquartered in Beijing, China and is traded on the Shenzhen Stock Exchange (stock code: 300296).
Leyard is a global leader in the design, production, distribution, and service of digital displays, video walls, and visualization products worldwide.  Leyard has gained significant market share in fine pitch LED and offers indoor, outdoor, fixed, and creative displays, as well as other ancillary and lighting solutions for the urban environment.  Used in various applications, such as broadcast, sports arenas, stadiums, advertisement networks, retail digital signage, control rooms, exhibitions, large scale events and digital cultural experiences.
---
Planar: Year-by-Year
2017
Awards & Recognition:
Product Launches & News:
2016
Awards & Recognition:
Product Launches & News:
2015
Awards & Recognition:
Planar Named One of Oregon's Most Admired Technology Companies by the Portland Business Journal
Planar DirectLight took home several awards in 2015.  "Best of Show 2015 Award" for  Sound and Video Contractor, Digital Signage Magazine and AV Technology.   "Most Innovative Product 2015" by Sound and Video Contractor, "Best 2015 Digital Signage Hardware by Commercial Integrator as well as  "Best Indoor Display for DSE" by rAVe.
Clarity Matrix also won several awards. "12 Impact Products of the Year" by Commercial  Integrator and the DIGI award for "Best New Display Device, Large Screen".
Planar's new Transparent OLED display won the "Best of ISE 2015 Award" by rAVe.
Planar UltraRes Series won the DIGI Award for "Best 4K Display Device"
Forbes names Leyard as one of China's 100 strong public companies and stock is recognized for a A rating.
Future source names Leyard as the #1 market share provider of narrow pixel pitch LED displays.
Product Launches & News:
Planar Unveils new iOS App to Simplify Multi-Source Viewing on 4K Displays
Planar Launches DirectLight LED Video Wall Calculator
Next-Generation Planar UltraRes Series 4K Displays Deliver the Ultimate Ultra HD Experience
Planar Demonstrates Market Leadership and Innovation with Breakthrough Planar LookThru OLED Transparent Display
Planar Unveils New App to Control Clarity Matrix LCD Video Wall System
Planar Named One of Oregon's Most Admired Companies
2014
Awards & Recognition:
Planar® UltraRes™ Series 84" 4k display honored with Government Video SALUTE award, Technology Integrator Exc!te 2013 award, and Sound and Video Contractor's Innovative Products of the Year 2013 award.
Planar® Mosaic™ Architectural Video Walls honored with rAVe Best of Infocomm 2013 award.
Planar® Helium™ Series accepted TopTen Reviews 2013 award.
Product Launches & News:
Planar announces next-generation Clarity® Matrix™ LCD video wall system with G2 Architecture.
Planar features largest Corning® Gorilla Glass® cover glass in its Planar® UltraRes™ Touch with ERO™ (Extended Ruggedness and Optics™) in collaboration with eBay Inc and Corning at the Consumer Electronics Show and launches product offering at the Digital Signage Expo.
New Planar® Simplicity™ product offering brings easy-to-use features, like media playback, for digital signage to affordable digital signage displays in sizes ranging from 32"-55".
2013
Awards & Recognition:
Planar® Mosaic™ and Planar® UltraLux™ recognized by Signage Solutions Magazine as its "Products of the Year 2012".
Digital Signage Magazine honored Planar Mosaic as its 2013 DIGI Award for Best Product, Innovation in Displays.
TechDecisions editors honored Planar with their "Best Overall Products and Booth Design" award at the Digital Signage Expo.
Product Launches & News:
Planar announces the first commercial 4k/Ultra High Definition display, the Planar® UltraRes™ series for professional corporate and signage applications.
Planar announces the Clarity® LED3 Series rear projection display line for lower power consumption for seamless video walls and expands the Planar® Indisys™ processing architecture with the announcement of Planar® Indisys™ Extensity™.
Leyard selected by NBC Universal for national football league championship game set.
2012
Planar announced the industry leading Planar® Mosaic™ Architectural Video Walls that allow for interesting and non-rectangular arrangements of video tiles in a variety of shapes and sizes, including the industry's first perfectly square architectural video tile. The award-winning Clarity® Matrix™ product line expands to include a high-bright version delivering the industry's brightest LCD video wall system, the HX60 featuring off-board processing and power supplies for reliability and serviceability, along with extensions to the new PS-Series of digital signage displays. Planar launches the WeatherBright™ line of outdoor, high-bright displays for quick serve restaurant, amusement parks, and wayfinding applications.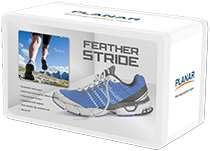 Planar builds on our pioneering effort in transparent displays, with the announcement of a new solution for the display of merchandise and information, the Planar® LookThru™ display box which features a 32" diagonal, full-color transparent LCD perfect for retail, museums, and other applications.
Leyard listed on Shenzhen Stock Exchange
2011
Planar had another year of industry firsts releasing the first 22" full-HD (high definition) projected capacitive touchscreen monitor, the ClearTouch™. Following this was the industry's slimmest profile 82" display for digital signage and commercial applications. Planar also partnered with motion graphic and special effects house, OOOii to create an immersive retail installation in Gucci's flagship store in Milan to correspond with fashion week. Planar extends the leadership of the Clarity® Matrix™ line with the announcement of a passive 3D version for simulation and visualization markets and launches the Planar® PS Series of commercial flat panel displays for digital signage.
2010
The Runco 3Dimension series projectors were introduced to amazed dealers and customers as the premiere projection system for 3D content. The 3Dimension projectors use a unique stacked lens system that provides unrivaled flicker-free 3D in the home. Planar also introduced desktop 3D products that use industry standard tools from NVIDIA. EL products and technologies increased penetration in world markets including China and the EU while products for point-of-sale locations and high-traffic public spaces were introduced.
Leyard demonstrates 2.5mm and 3.1mm pitch LED displays.
2009
The new Matrix LCD video walls brought a whole new solution to market: tiled displays with an industry-leading seamlessness. In the home theater realm the Runco Q projector series established a whole new market category of lamp-less projectors with LED light engines. With dazzling color and brightness, the rest of the industry will be hard at work for years trying to catch up.
2008
Planar's 25th anniversary year included introducing many new products and the sale of two business units. The Medical Business Unit and the Dome tradename were sold to NDSsi and helped them become the largest diagnostic display provider in the industry. These sales eliminated Planar's long term debt and provide a stable base for independent growth into the future.
Additionally, Planar introduced new products including the Clarity™ Margay II, Planar® Indisys™ Director, three control room and public displays, five new business projectors, the world's first marine display with integrated touch screen, a 70-inch direct-view LCD monitor and six new touch screen LCD displays.
Leyard designs and provides rolling scroll and iconic five Olympic Rings for opening ceremony of the opening ceremony of the Beijing Olympic Games.
2007
Planar acquires Runco International, accelerating its presence in the global custom home theater market. Known worldwide for producing the world's finest home theater products, Runco has been a leading brand in the high-end, custom home theater market for the past two decades, and has developed some of the industry's most advanced home theater solutions, such as CineWide™ and VideoXtreme™ HD projection equipment.
2006
The acquisition of privately-held Clarity Visual Systems gives Planar access to two additional specialty display markets: Command and Control and the fast growing Digital Signage market. Clarity has been a leading provider of command and control digital displays and digital signage hardware and software systems for wide-ranging applications.  Clarity becomes the brand designator for a range of video wall products that continue to set the standard for innovation and reliability.
Planar hires a team of industry experts to launch an initiative aimed at the high-end, specialty Home Theater market. The company launches an initiative to focus on creating a product portfolio that addresses the discriminating preferences of home theater buyers, who are typically served by specialty resellers and audio/visual installers.
Planar announces a new strategy focusing on specialty display, niche markets. The company's new strategy is aimed at moving the company toward more specialty, value-added display markets that offer higher gross margin opportunities over time and includes additional investments in its legacy specialty display segments: Medical and Industrial.
Leyard designs and provides architectural lighting system for China World Trade Center in Beijing.
2005
Planar continues to generate significant cash flows adding $35M to the cash balance during the year. Toward the end of 2005, the company brings on new leadership focused on driving shareholder value by hiring a new President and CEO, Gerry Perkel and a new CFO, Scott Hildebrandt.
Planar introduces the Dome E4c, the first medically certified 4-Megapixel Color Diagnostic Imaging Display designed for use in areas such as radiology, cardiology, nuclear medicine (NM), positron emission tomography/computed tomography (PET/CT), dermatology and the OR.
Planar introduces the SD1710, a 3D/stereoscopic LCD monitor which uses StereoMirror™ technology. The SD1710 is ideal for imaging applications in geospatial intelligence and photogrammetry where customers need 3D viewing to discern depth in the imagery and interpret spatial details.
2004
Weathering unprecedented volatility in component supply and pricing, Planar's commercial business achieves $122 million in sales during the fiscal year and solidifies its rank as the ninth largest flat-panel monitor provider in North America.
Planar targets the retail environment as a business opportunity for a variety of display solutions, and launches its DS15 "interactive marketing solution" to deliver the benefits of technology to directly serve customers of retail establishments.
By using its scale advantages to drive down costs and its channel relationships to simplify availability, Planar takes the offensive in the face of increasing competition in the robust market for digital imaging displays in healthcare.
2003
Unveiled in its 20th-anniversary year, Planar's updated brand elements reflect the company's heritage and dynamic opportunities ahead as the source of Display Innovation You Depend On.
2002
Planar's commercial monitor business finishes the fiscal year with $55 million in revenue. More than 100 on-line resellers are marketing Planar's extensive line of desktop monitors, and the company establishes itself as the customer service leader.
Planar announces the consolidation of all EL manufacturing in its Finland facility, and the closure of its Oregon EL facility. Also, citing profound contraction in the telecommunications market, the photonics business is closed. These two items, plus the LCD plant closure announced earlier, result in a $20 million non-recurring charge, with cash impact of $4.1 million, in the fourth quarter of fiscal 2002.
Planar announces the closure of its LCD manufacturing facility in Lake Mills, Wisconsin. Through partnerships with Asian manufacturers, Planar is able to source a wider diversity of components at more favorable unit costs, thereby preserving the broadest line of display solutions available.
Planar acquires Boston-based DOME Imaging Systems and strengthens its position as a global leader in medical display solutions. DOME's high-resolution flat-panel displays and display controller cards, specially designed for radiological imaging applications, extend Planar's complete suite of medical display solutions.
Runco acquires Vidikron and Project-A-Vision brands, laying the foundation for massive expansion of company and revenue stream through far broader distribution and greatly expanded product line and product categories.
2001
Planar concludes activities in the production of tube-style CRT products.
Investment made in TopVision Display Technologies, Inc., a Taiwan-based manufacturer of flat-panel color AMLCD monitors.
Acquisition of AllBrite Technologies of San Diego, California, the leading supplier of flat-panel displays to the growing ATM and outdoor kiosk markets. The acquisition adds to Planar's presence in the industrial market.
The fiscal year begins with the launch of the line of Planar-branded commercial desktop monitors, available in three sizes and five colors from leading online retailers.
2000
Forms partnership with Truly Semiconductor, providing added manufacturing
capacity of LCD products from Truly's mainland-China plant and establishing Planar as exclusive distributor of Truly products in certain North American markets.
Planar decides to close its military avionics display business, though many of its industrial-grade display components continue to be used in military applications.
Jim Hurd, founder and former CEO, passes away due to long-term illness.
Planar enters the new fiscal year with the appointment of Balaji Krishnamurthy as president and CEO.
1999
Planar's Evergreen manufacturing facility opens in Hillsboro, Oregon, increasing the company's EL manufacturing capabilities.
Planar is considered the largest and most diversified custom display systems company in North America, targeting three core markets: medical, transportation and industrial.
Leyard launches large, custom LED for 50th anniversary of PRC celebrations
1998
Planar Launches line of medical monitors, which quickly gain acceptance in the market. Leyard production plant becomes IS) 9001 certified.
1997
Acquires Standish Industries, of Lake Mills, Wisconsin, adding diverse capabilities in liquid crystal display (LCD) design and manufacturing.
1995
Leyard founded in Beijing China.
1994
Adds CRT display capability to the technology mix, acquiring the avionics display unit from Tektronix.
1993
Initial public offering on the NASDAQ exchange, under the symbol PLNR.
1991
Planar expands into European market by acquiring FINLUX, an EL manufacturer in Espoo, Finland, with technological expertise in the atomic layer deposition (ALD) process. Runco introduces the world's first aspect ratio controller, one of the most significant milestones in the history of Home Theater.
1990
Runco introduces the first high-resolution projector/processor combination.
1986
Sam and Lori Runco found Runco International and launch a brand-new projector, the Runco International HT in California, ushering in the era of Home Theater.
1983
Planar Systems founded by Jim Hurd, Chris King and John Laney. Acquires electroluminescent (EL) rights from Tektronix and becomes the first U.S. manufacturer of commercial EL displays. Establishes headquarters and first manufacturing plant in Beaverton, Oregon.