Video Walls
Leyard DirectLight LED Video Wall System
The next-generation Leyard® DirectLight® LED Video Wall System is a family of seamless, ultra-fine pitch LED video wall displays. Available in 0.7, 0.9, 1.2, 1.5, 1.8 and 2.5 millimeter pixel pitches, Leyard DirectLight features a 27" cabinet with a 16:9 aspect ratio. Leyard DirectLight includes a mounting system for wall mounting and is fully front-serviceable. With an off-board design and redundant power supplies, Leyard DirectLight is less than 4-inches deep when installed.
Leyard TVH
The Leyard® TVH Series is a high performance, fine pitch LED video walls available in a 1.6 millimeter pixel pitch. The Leyard TVH Series delivers industry-leading image quality and features an advanced design offering high reliability for a range of demanding indoor applications.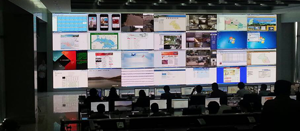 Leyard TWA
The Leyard® TWA Series is a line of fine pitch LED video walls available in 0.9, 1.2, 1.4, 1.8 and 2.5 millimeters pitches. The Leyard TWA Series is architected to support the highest pixel density and delivers benefits unique to its "flat panel" design including a 16:9 form factor optimized for the most popular high resolution standards, ease of installation and service, and outstanding flatness and uniformity.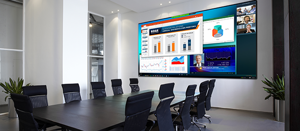 Leyard TWS Series
The Leyard® TWS Series is a family of versatile ultra-fine pitch LED video wall displays available in 0.9, 1.2, 1.5 and 1.8 millimeter pixel pitches. Featuring a convenient 27" diagonal size, the all-in-one design fits a broad range of fine pitch installation environments. The Leyard TWS Series is lightweight and easy to handle enabling it to be an attractive solution for faceted curved video walls, hanging video walls or traditional video walls favoring a compact fine pitch solution.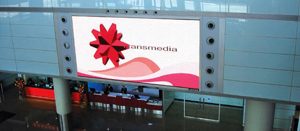 Leyard uEV
The Leyard® uEV Series is a line of high-impact, large format LED video walls available in 4, 5 and 6 millimeter pitches that are ideal for indoor digital signage applications. The Leyard uEV Series is highly reliable and easy to maintain, providing 24x7 operation. With front serviceability, durable quality and superb LED technology, the Leyard uEV Series provides a viewing experience that is unmatched in the marketplace.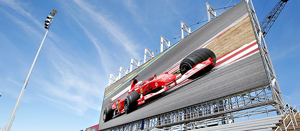 Leyard uLV
The Leyard® uLV Series is a line of outdoor LED video walls available in 10, 16 and 20 millimeter pitches for high-brightness environments. If your outdoor LED video wall is to be viewed from a further distance, the Planar uLV Series provides exceptional value while delivering a vivid, bright and consistent image. Highly scalable and front serviceable, the Leyard uLV Series' efficient design reduces construction and operation costs. Its highly reliable, weather-resistant design delivers 24x7 run-time in a wide range of environments.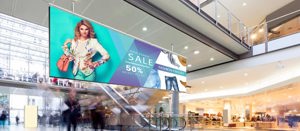 Leyard CarbonLight
Leyard® CarbonLight™ LED Displays are a comprehensive line of LED display solutions designed specifically for rental, staging and fixed-flexible installations. With a broad range of models, Leyard CarbonLight LED displays deliver a wide range of unique LED display solutions for eye-catching, creative public venue installations.
Planar DirectLight LED Video Walls
The Planar® DirectLight™ LED Video Wall System is a family of seamless, ultra-fine pitch direct view LED video walls that provide a superior visual experience, and 24x7 reliability for indoor environment. Planar DirectLight LED video walls are ideal for the most demanding control room and digital signage applications, providing a uniform and seamless canvas of nearly any size or shape.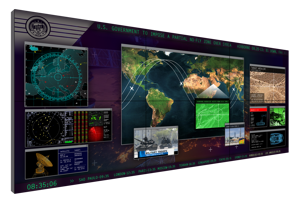 Clarity Matrix LCD Video Walls
Clarity® Matrix™ LCD Video Walls are a flexible LCD video wall systems that provide outstanding tiled visual performance, supports 24x7 operation and requires minimal installation space. Clarity Matrix LCD video walls are available in a wide range of sizes and include touch, 3D and high brightness models.
Additional Clarity Matrix information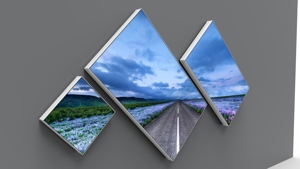 Planar Mosaic Architectural Video Walls
Planar® Mosaic® Architectural Video Walls redefine interior spaces, providing endless design possibilities. Planar Mosaic features three different size LCD tiles, inculding a truly square 22" tile, that can be mounted in any position and at almost any angle.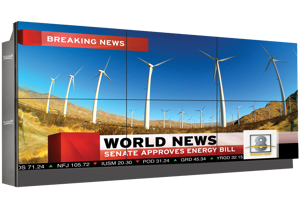 Clarity LED Series Rear Projection Video Walls
Planar's Clarity® LED3 Series is a complete line of LED-illuminated rear projection video wall displays that deliver industry-leading power-efficient performance and long life. Clarity LED Series displays are available in a wide range of sizes and resolutions.
Additional Clarity LED Series information
Planar Panther LED Series Brochure