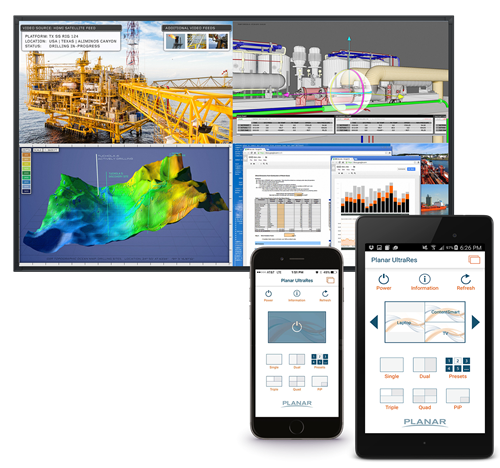 Mobile Rising - Planar Leading
We have been reviewing our planar.com analytics for the past calendar year and have noted the mobile device traffic was up on the site 28% year over year. Nearly a 1/3rd more people visited the website on their phone or tablet than last year. This is an exciting trend marketers have been seeing across industries and Planar has lead the way in the AV space embracing mobile users.
We love our customers' use of mobile devices and have striven to provide the best experience online for those visitors.
First off, we use a responsive design approach on the website. Rather than just shrinking down the content to fit the smaller mobile screen or vertical orientation of a handheld, we change the content layouts to optimize the content. This leads to better access to information faster on the site and a better overall user experience, which shows in our traffic numbers.
Secondly, we have developed a whole selection of mobile-friendly tools to make it easier for our integrators, customers, and partners to find the information they need. The latest is the PlanarView app which allows for real-time visualization of video walls in the built environment. It's free for the download on the iTunes app store for tablets and phones.
And finally, we encourage people to use their mobile devices to control our displays once they are installed. Using the Matrix or UltraRes control apps, your phone becomes a remote to turn the display on and off, to change sources, and recall presets. These apps are also free for download (both for Apple and Android devices) and add additional functionality for our partners and their clients.