Planar Continuing Education
Product & Technology Training
Planar is committed to providing comprehensive training and support to our valued Reseller Partners and offers training courses tailored to different product and technology needs and skill levels. New Planar Reseller Partners are required to attend an initial training course, which will be provided at no charge, as long at the Reseller Partner participates in the initial training within six months of becoming a Planar Reseller Partner. Reseller Partners are also required to attend periodic training classes to maintain their trained status as new products and technologies are available.
Upcoming Training

CTS Certified Training Courses
Planar offers regularly scheduled CTS Certified Training Courses. Below is the schedule of upcoming training times.  If you are unable to make a time listed below you may request a training session of a CTS or AIS Course at our Beaverton Office, Washington D.C. Showroom, or New York City Showroom.
American Institute of Architects (AIA) Training
Planar is an AIA Cornerstone Partner and an Approved Provider of AIA Continuing Education Systems (CES) credit classes.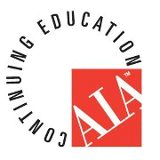 The AIA/CES mission is to "support members in mastering new knowledge and skills in order to meet the changing requirements of the profession and to responsibly meet the role society entrusts to architects." AIA/CES sessions help AIA members meet their state licensing board MCE requirements.
To request a Planar AIA CES session for your organization or local AIA chapter office, contact Planar.
Training Contacts
Quick Links